ZHUZHOU Cemented Carbide - Cutting Tools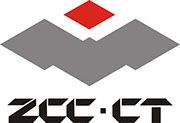 Let's start with the "Z". The Z is for Zhuzhou, as in Zhuzhou Cemented Carbide Cutting Tools, ZCCCT. ZCC Cutting Tools, established in 1952, is the largest Chinese manufacturer of cutting tools. The "Z" (Zhuzhou) Advantage is built on the foundation that the ZCCCT group of companies are part of a major Chinese business organization called the Minmetal Group. ZCC processes the powders into rods, blanks, and carbide inserts, which are distributed around the world to ZCC overseas companies like ZCCUSA.
 
So, ZCCCT and its subsidiaries products are all produced from "One Source" which covers the complete value-added supply chain from the raw material resources and extraction, to the manufacturing of high-quality performance carbide cutting tools. The ability to control every aspect of product production significantly reduces production costs by streamlining the supply chain. It also frees significant human and financial resources, otherwise necessary to manage external processes and supply chain activities. This allows the company to develop and implement "One Vision", using the company's core competencies to guide their future success and mission.