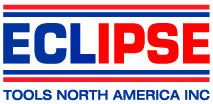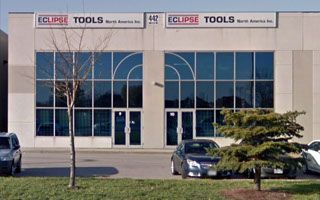 Eclipse Tools North America has been serving industry in North America for over 20 years.  From our facility in Stoney Creek, Ontario, Canada, we deliver excellent service to our customers throughout the Americas.
 
Eclipse Magnetics: established for over 100 years this world famous brand includes a range of over 20,000 high performance magnetic products including Magnetic Filters, Magnetic Lifting Systems, Magnetic Separators, Workholding Chucks and Workshop Tools. The offering also includes a wide range of magnetic materials and magnetic assemblies including the Eclipse "Red" range – the worldwide benchmark for magnet performance and design
 
Bowers Group: Bowers provides the widest choice of cost effective, quality measuring instruments currently available. We are a master partner for supplying world class precision measuring brands; Bowers, Moore & Wright, Baty International, Trimos SA and Sylvac SA.
 
We supply critical equipment to some of the leading names in a variety of industries including automotive, aerospace, food processing, power generation, engineering, machine building and construction.
Universal Gauging – CHECKMASTER COMPARATOR
Universal Gauging Solutions from BOWERS GROUP
Available in two sizes, Checkmaster is the flexible gauging solution for short production runs. Simply setup your Universal Tooling set to suit your application, fit your preferred indicator and zero against a master for fast accurate and incredibly repeatable results.
 
Gauging force can be adjusted for softer materials and biased for either internal or external dimensions by a simple lever selection. This enables multi-dimension setups to be easily catered for.
Groove Diameter Measurement – XT PRECISION GROOVE SETS
Bowers XT Precision Groove Diameter Measurement
Bowers XT3 digital internal micrometers offer a new ergonomic design - including a larger and clearer LCD display - along with IP67 electronics protection, proximity output with built-in Bluetooth; both allow bi-directional communication giving greater flexibility for data acquisition and storage.

The XT Groove sets are based on the standard self-aligning 3-point XT head design but with a stepped anvil to allow entry into grooved for fast and repeatable groove diameter measurement. The gauge is set using the calibrated setting rings provided and each ring size is stored in the
gauge memory enabling quick and easy setting with each head change.

The trigger action pistol-grip controller enables the operator to retract the anvils instantly and pass the gauge through the entry diameter, then extend the anvils to engage with the groove diameter for an immediate absolute measurement.

Other versions of the standard XT head are also available for internal threads, splines, slots, deep hole and many more applications.